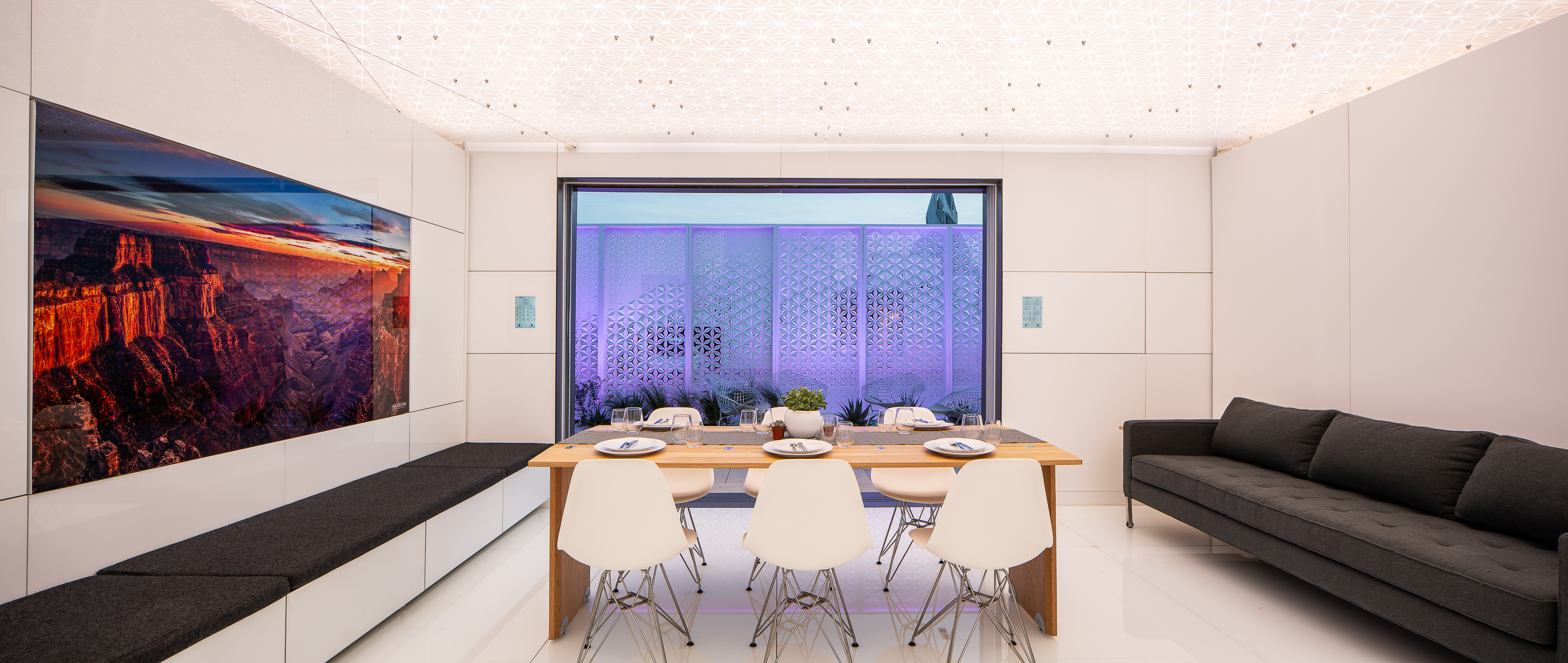 LIVING ROOM DETAILS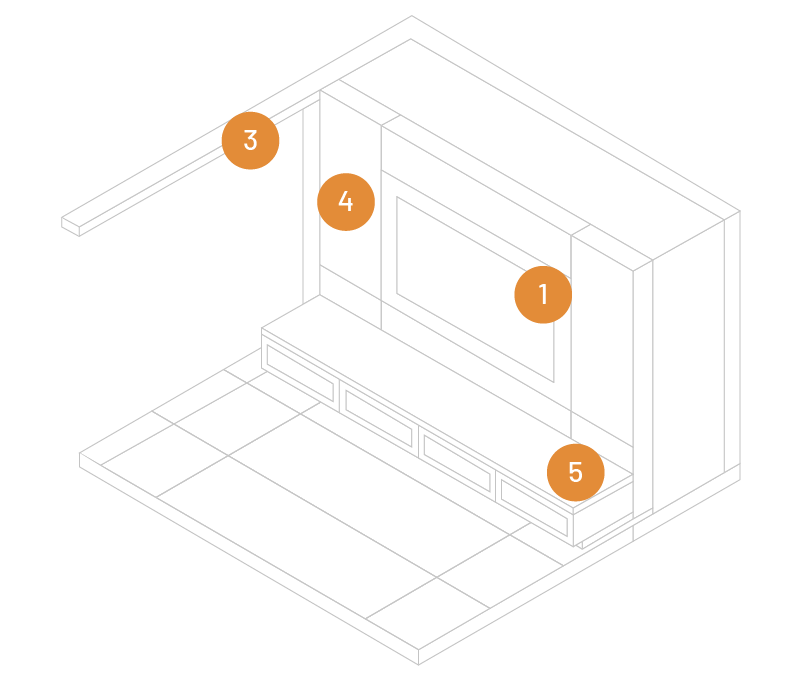 360-DEGREE ROTATING SCREEN

75" OLED TV DISPLAYED IN LIVING ROOM.
SCREEN ROTATES WHILE ATTACHED TO WALL.
ART PRINTED ON REVERSE SIDE IS REVEALED.

SUGATSUNE FASTMOUNT SYSTEM

FINISH GLASS PANELS ATTACHED TO SIPS PANEL WALL THROUGH SUGATSUNE CLIPS, ALLOWING EASY REMOVAL AND REPLACEMENT.
DC-POWERED RAIL

DC CURRENT POWERS THE 75" TELEVISION SCREEN.

SPEAKER WALL

TRANSDUCERS ATTACHED TO BACKSIDE OF GLASS TRANSFORM WALL INTO SPEAKER.

MAJLIS SEATING

DURING MAJLIS MODE, CUSHIONS ON BENCH DOUBLE SEATING IN THE LIVING ROOM.
ABOUT THE LIVING AREA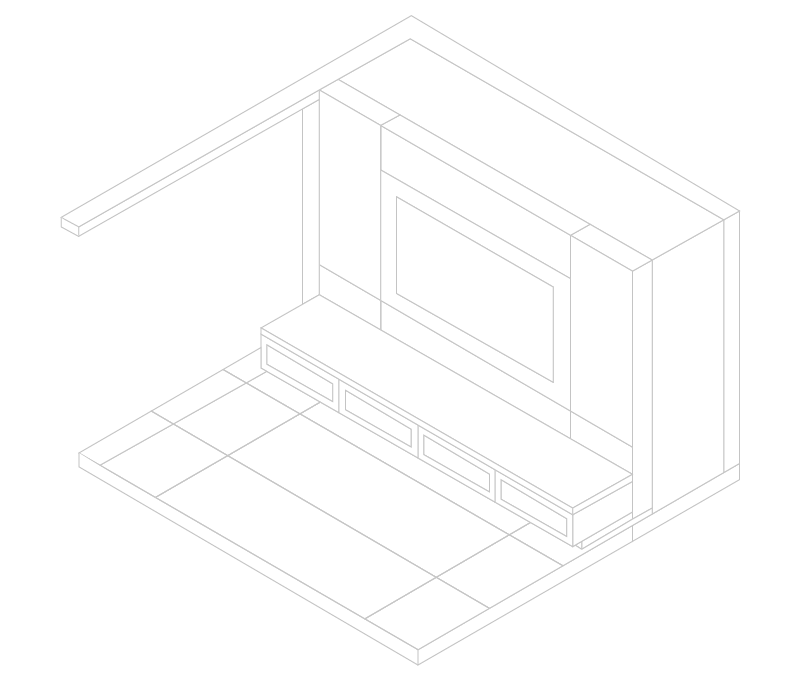 The concept of Flex Space is demonstrated by two automated wall cartridges that reposition to adjust to three program spaces throughout the day. The home transforms to an office by day, expanded living room at dusk and an full bedroom by night. The purpose of this feature is to allow for maximum usage of a smaller footprint house - resulting in lower energy costs and efficient use of valuable real estate. Power is distributed to these walls through a Direct Current (DC) powered rail allowing for less energy usage and simple energy distribution for the moving walls. The rotating AV wall TV screen allows the user to share the television and audio visual technology between the living room or home office modes thereby reinforcing the concept of flex space and by sharing AV equipment.
IMAGE GALLERY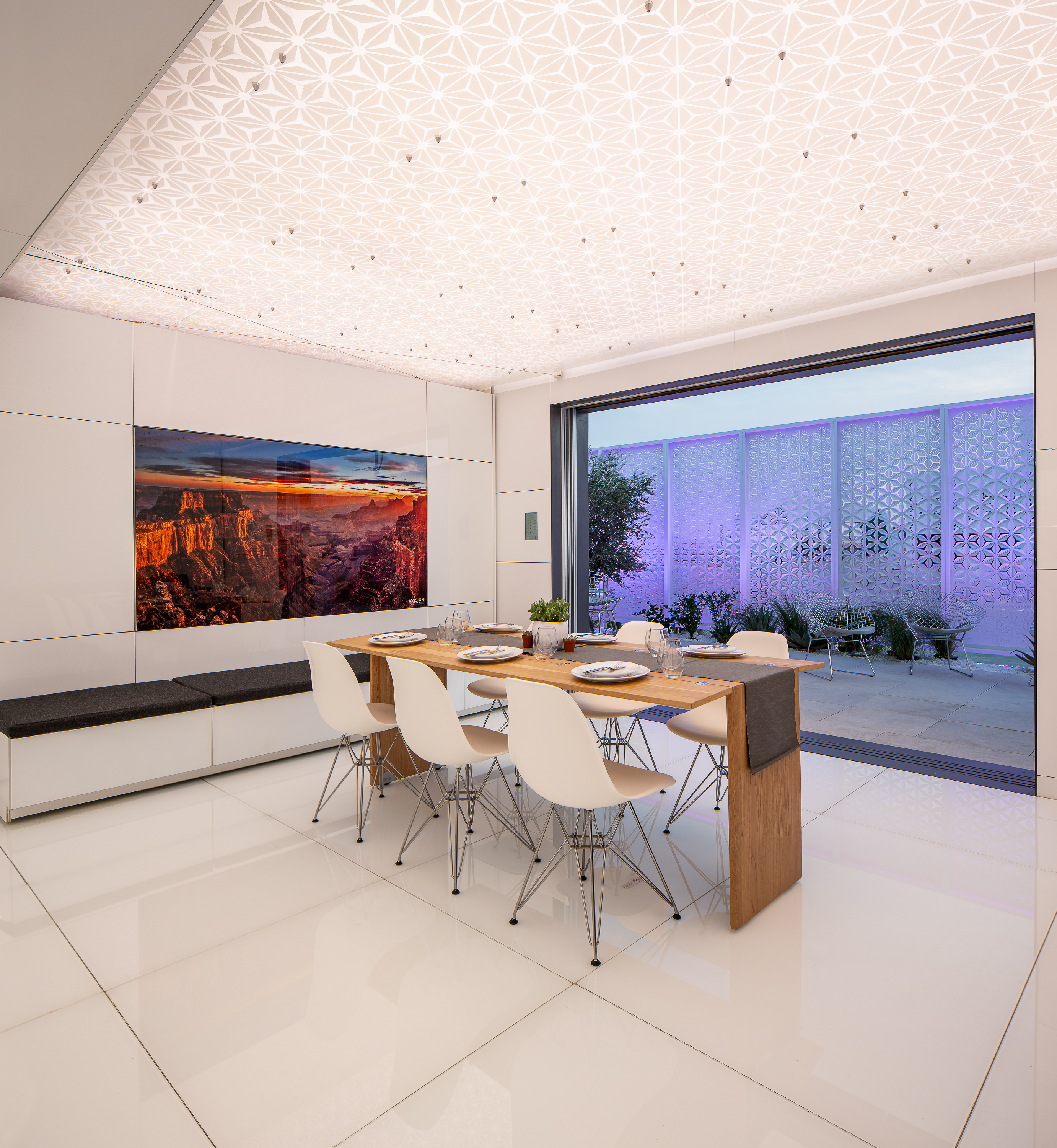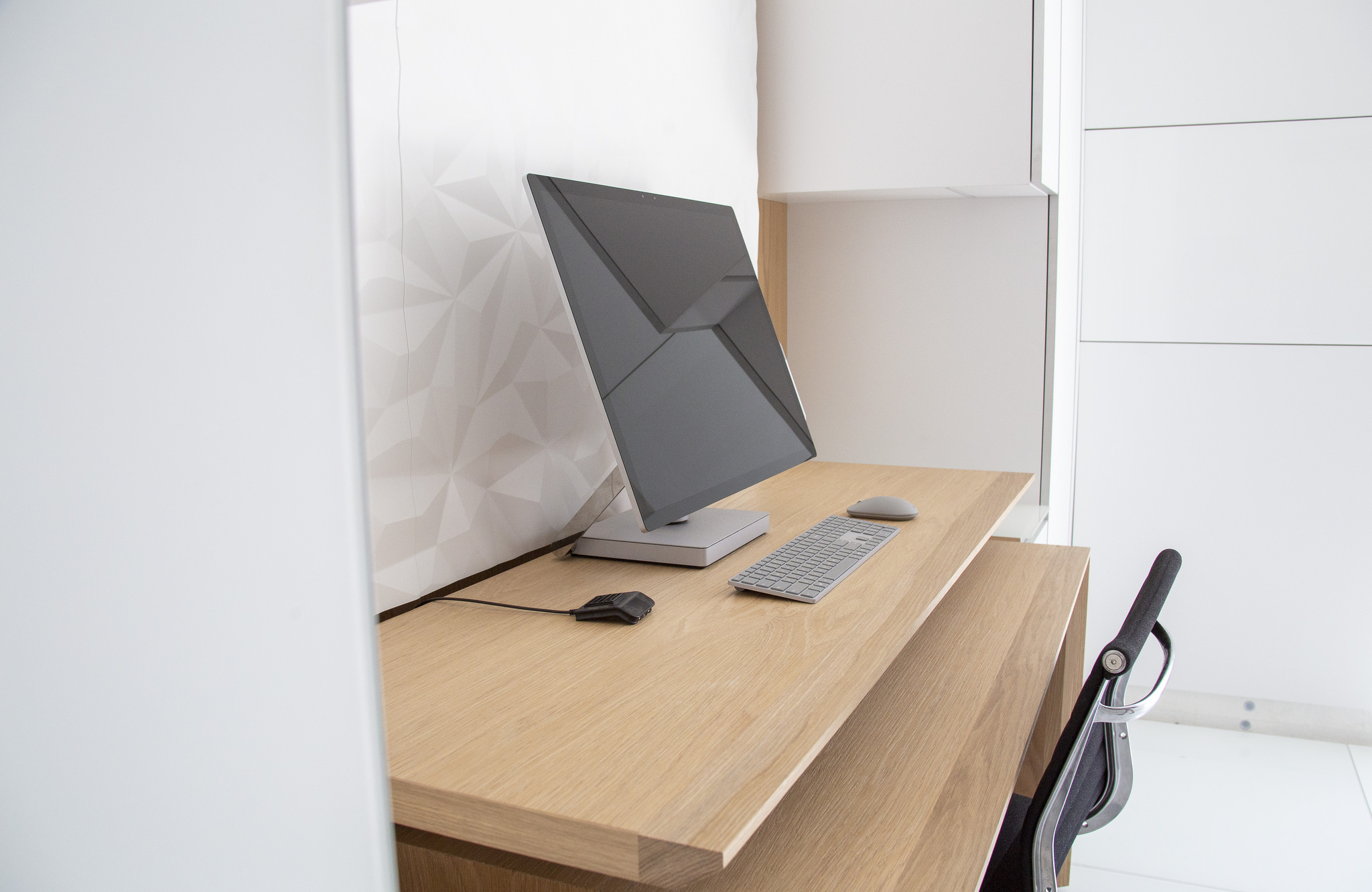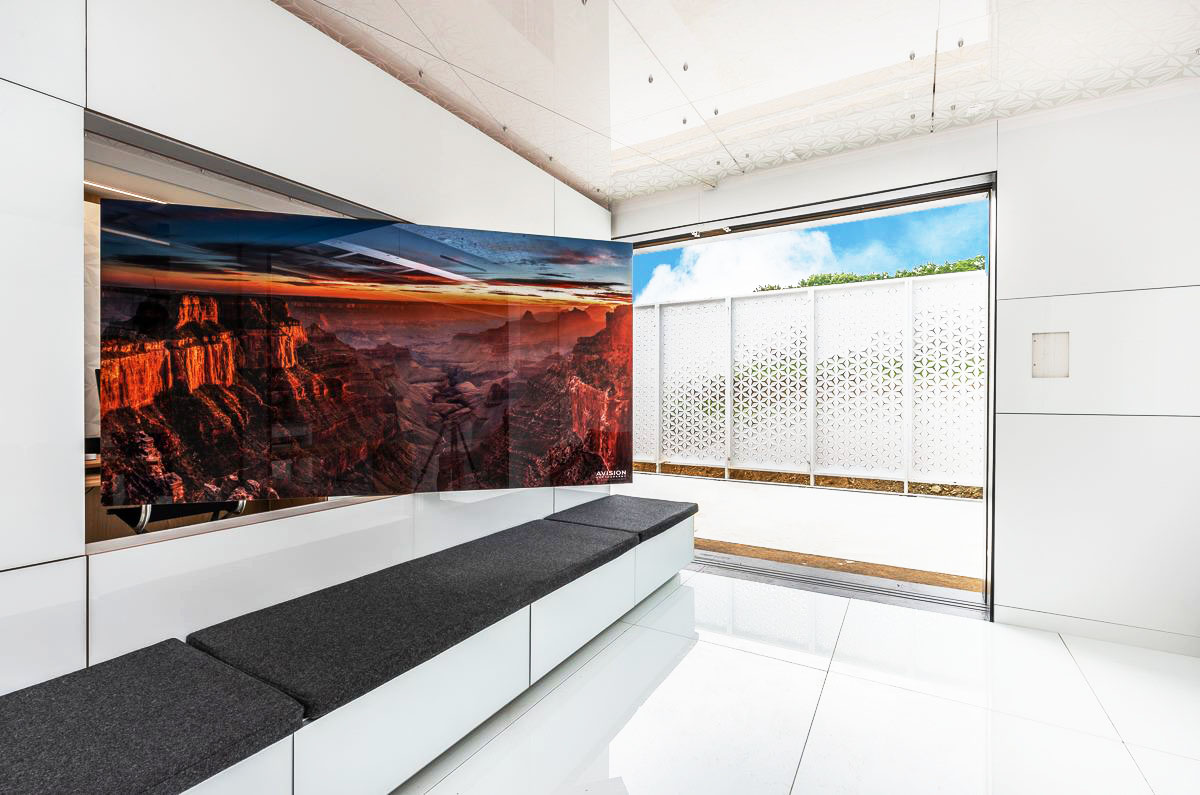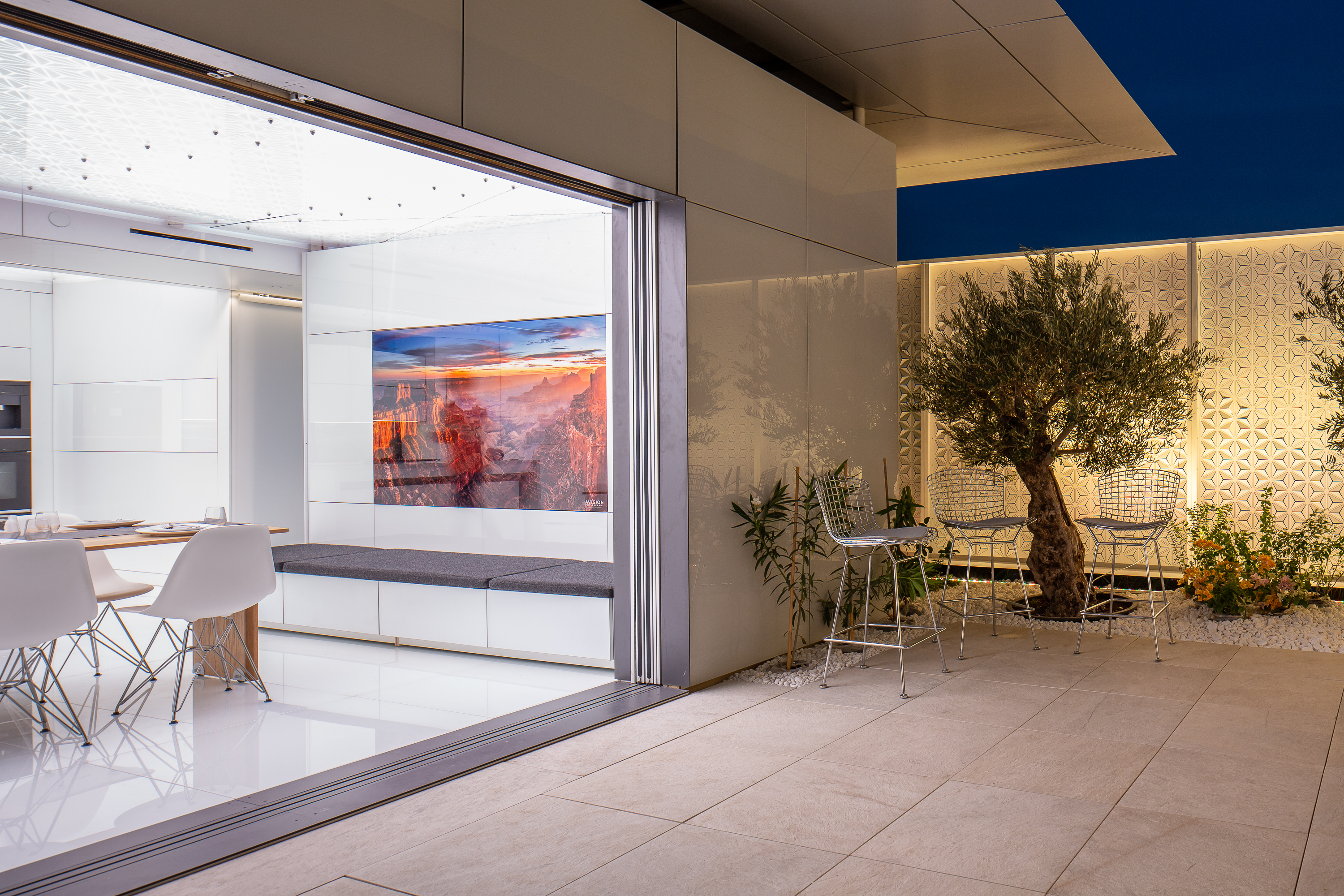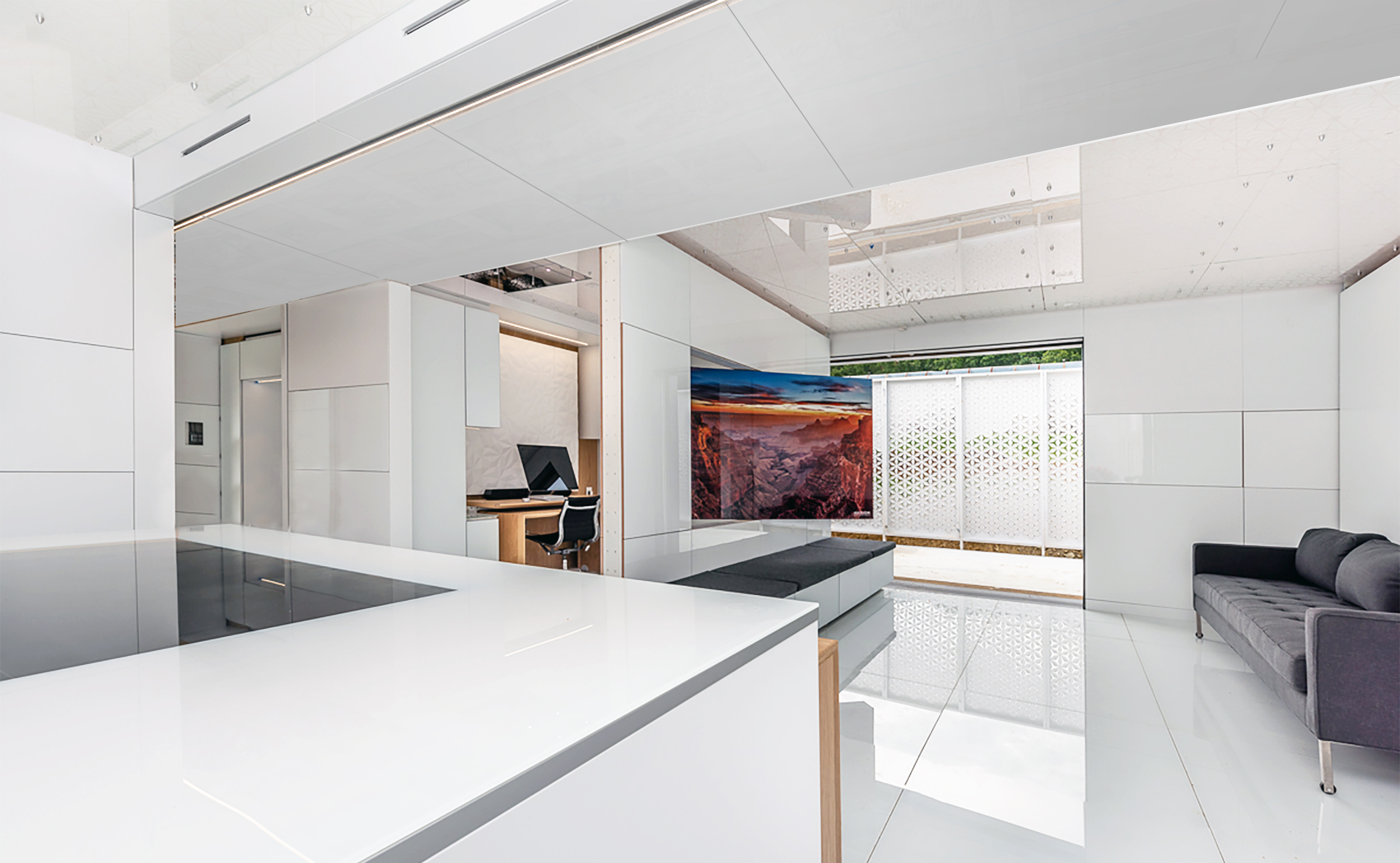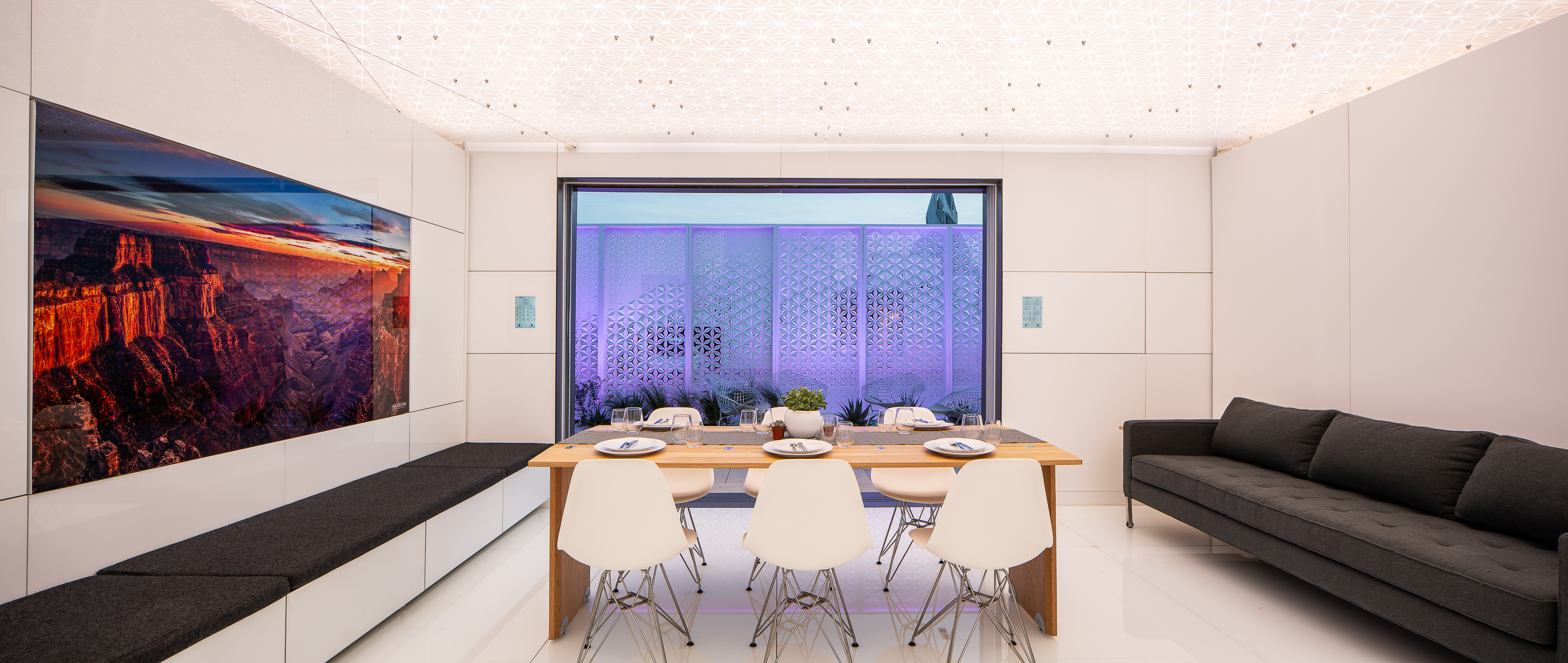 THE BEST WAY TO PREDICT THE FUTURE IS TO INVENT IT. Alan Kay