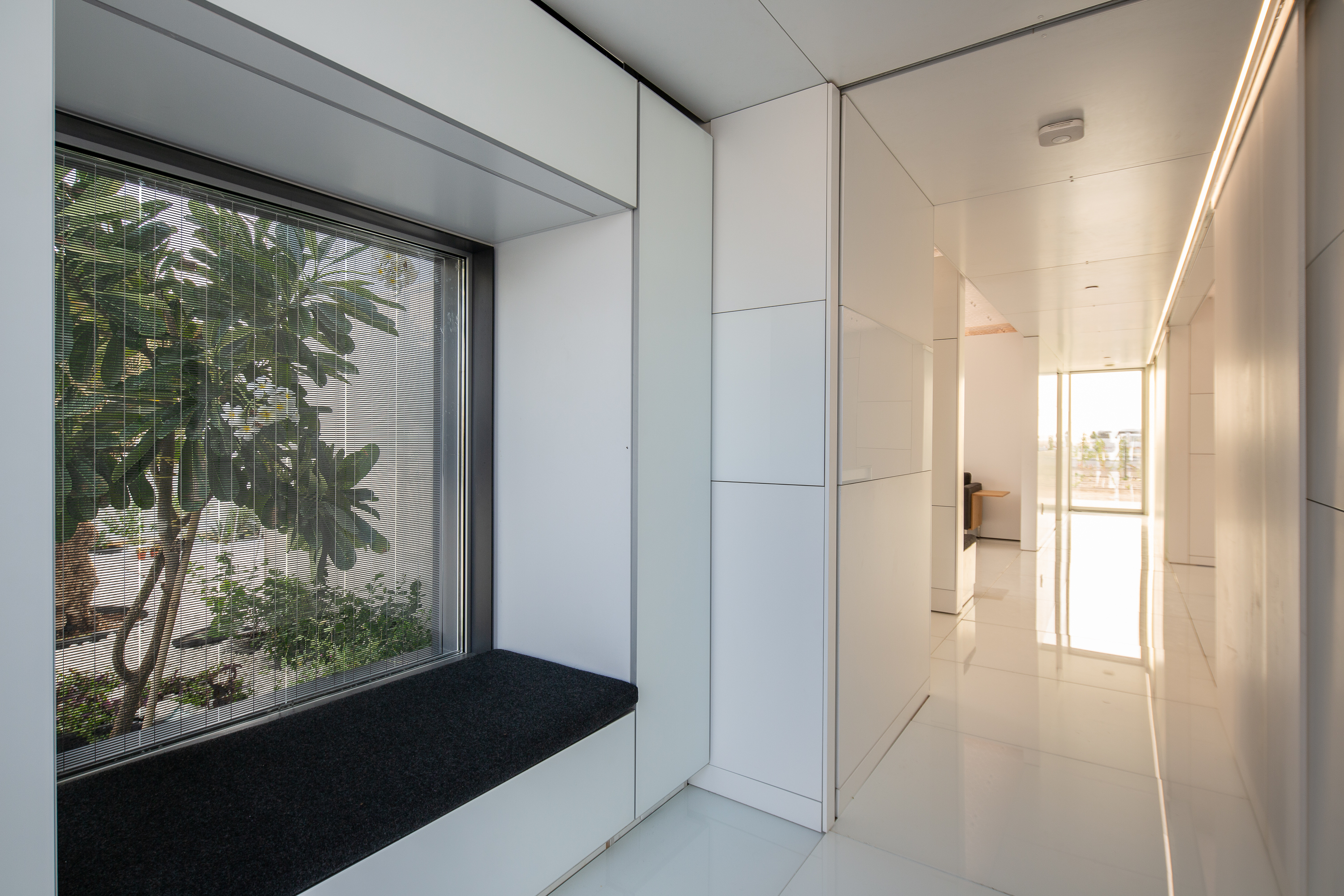 ENTRY DETAILS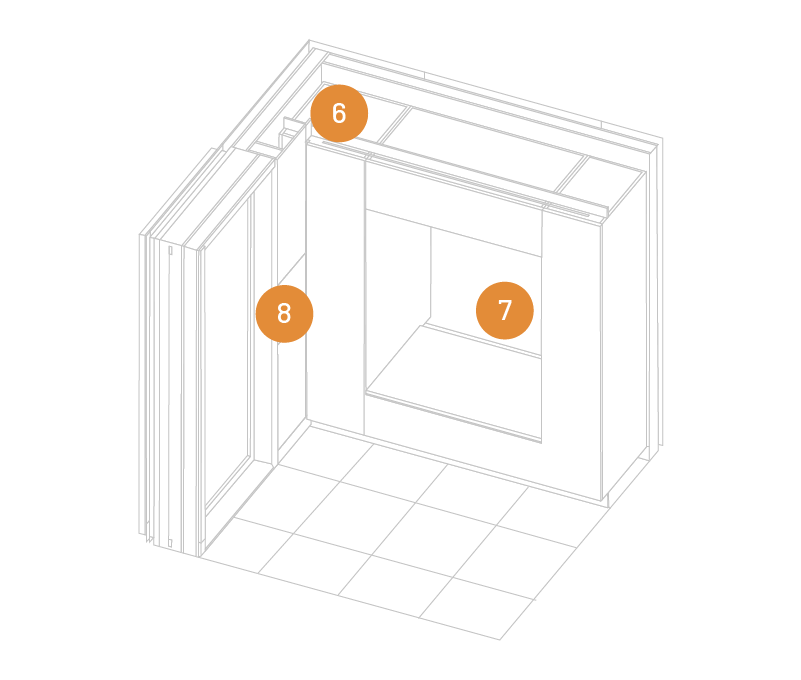 KOHLER SMART MIRROR

AMAZON ALEXA ENABLED
VOICE CONTROLLED LIGHTING

KOHLER FAUCET AND SINK

AMAZON ALEXA ENABLED
RAISES AND LOWERS WITH VANITY

ACTUATED VANITY

LINAK ACTUATORS ADJUST VANITY HEIGHT TO USER PREFERENCE.

VEIL ACTUATED TOILET

LINAK ACTUATORS RAISE KOHLER VEIL TOILET 12" FOR UNIVERSAL ACCESSIBILITY.
SELF CLEANING TOILET USING UV LIGHT
HEATED SEAT AND BIDET FEATURES

FOOT WASHING STATION

SEAT UNFOLDS OVER TOILET
FOOT WASH FOUNTAIN RECESSED IN FLOOR PUMPS WATER UP AND DRAINS IN SURROUNDING GRILL.
DRONE HATCH

ACTUATED HATCH ALLOWS DRONE DELIVERIES DIRECTLY INTO HOME.

3FORM PRIVACY SCREEN

ACRYLIC RESIN PANELS SLIDE TO CLOSE OFF KITCHEN DURING MAJLIS MODE.

HOME CONTROL INTERFACE

TOUCHSCREEN TABLET INSET INTO GLASS
LIGHTING, TEMPERATURE AND APPLIANCE CONTROLS
SECURITY CONTROLS AND ALERTS

CNC-MILLED DECORATIVE PANEL

INDUSTRIALIZED PROCESSES ARE USED TO MAKE A DECORATIVE PANEL THAT REPLACES DRYWALL.
LIMITLESS CUSTOMIZATION
ABOUT THE ENTRY AREA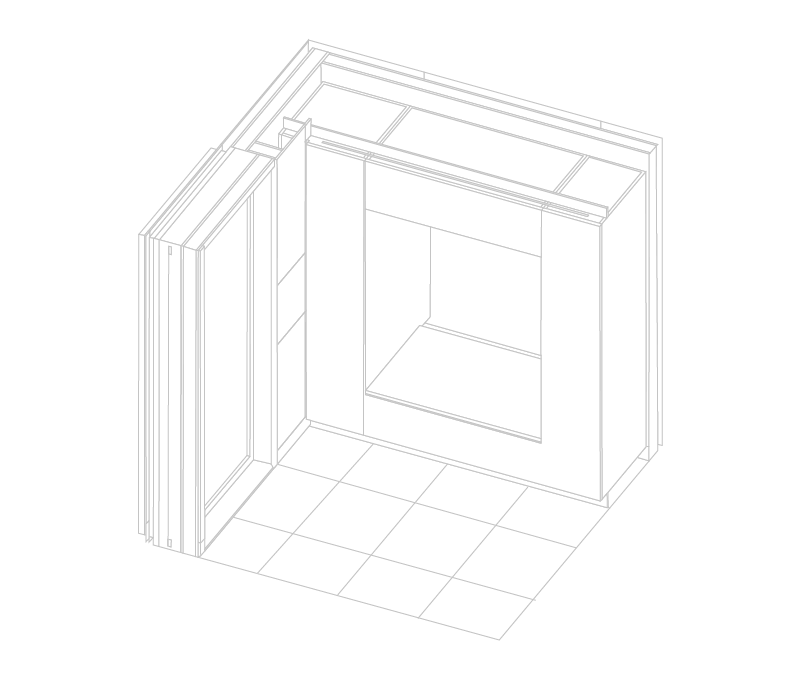 The entry cartridge is designed for the Middle East; doubling as an airlock separating the conditioned home from the desert environment. The powder room to the right of the entry door includes an automated foot washing station for prayer preparation. The closet incorporates the mailbox of the future: a drone delivery roof hatch that opens to receive packages from incoming drones.
IMAGE GALLERY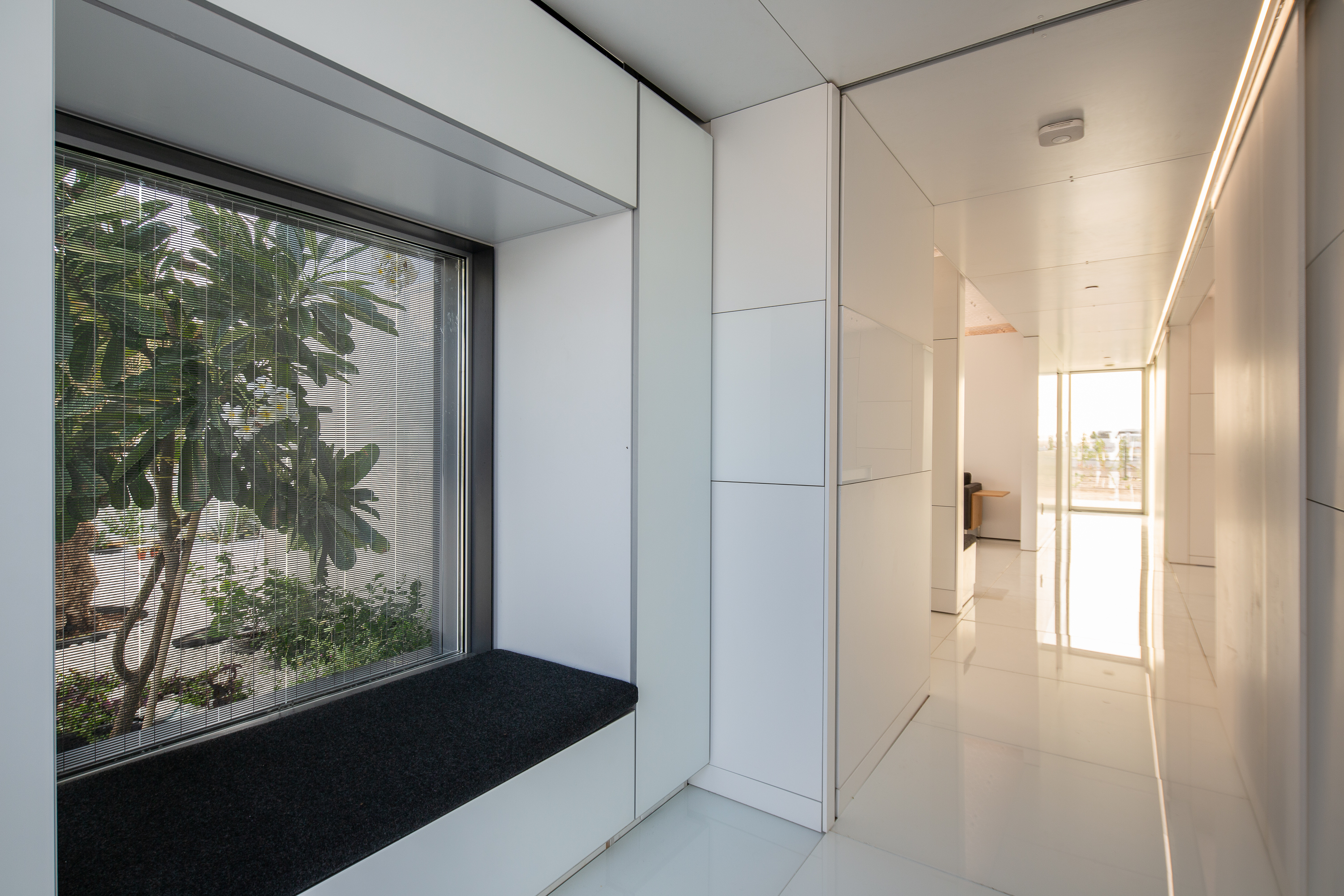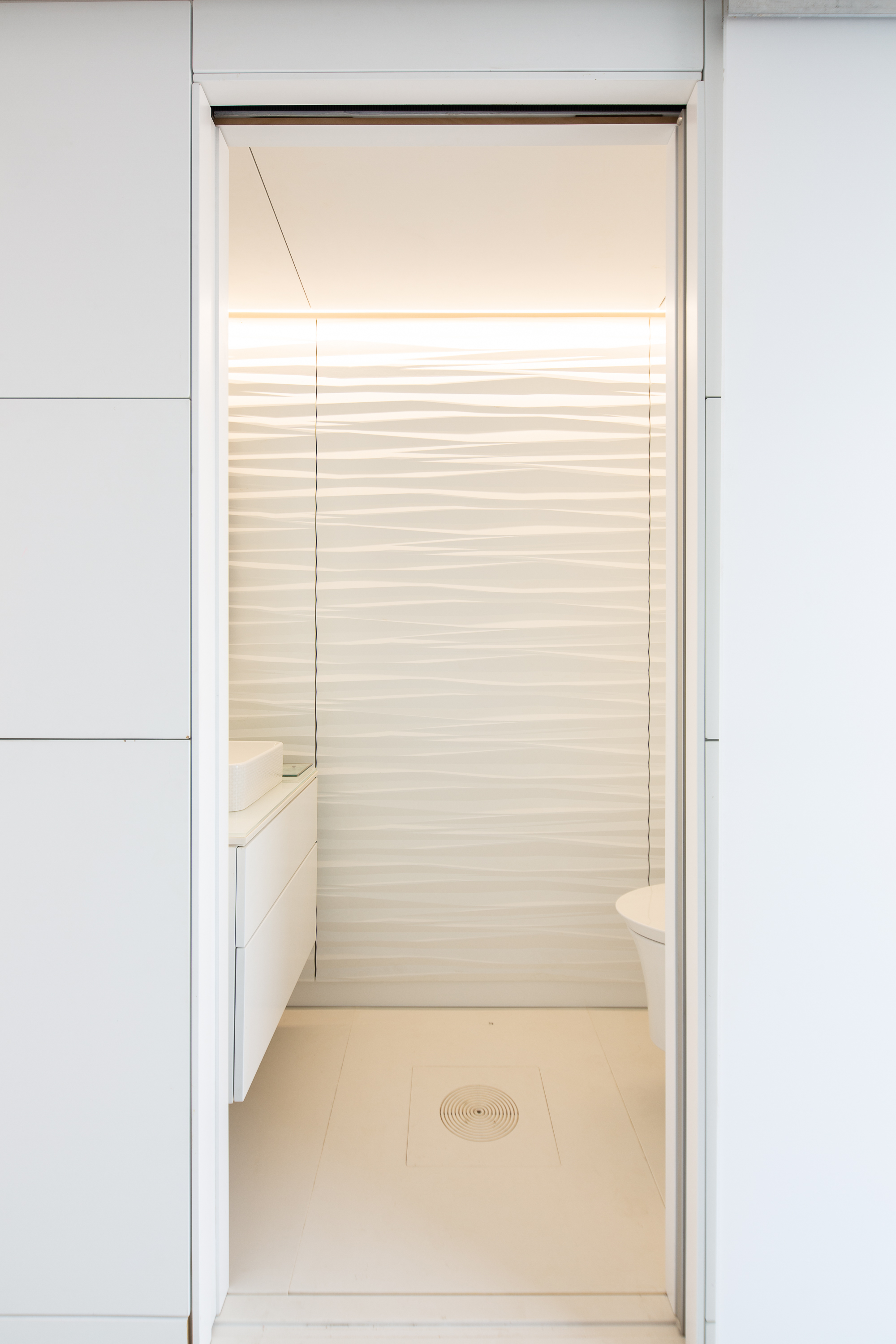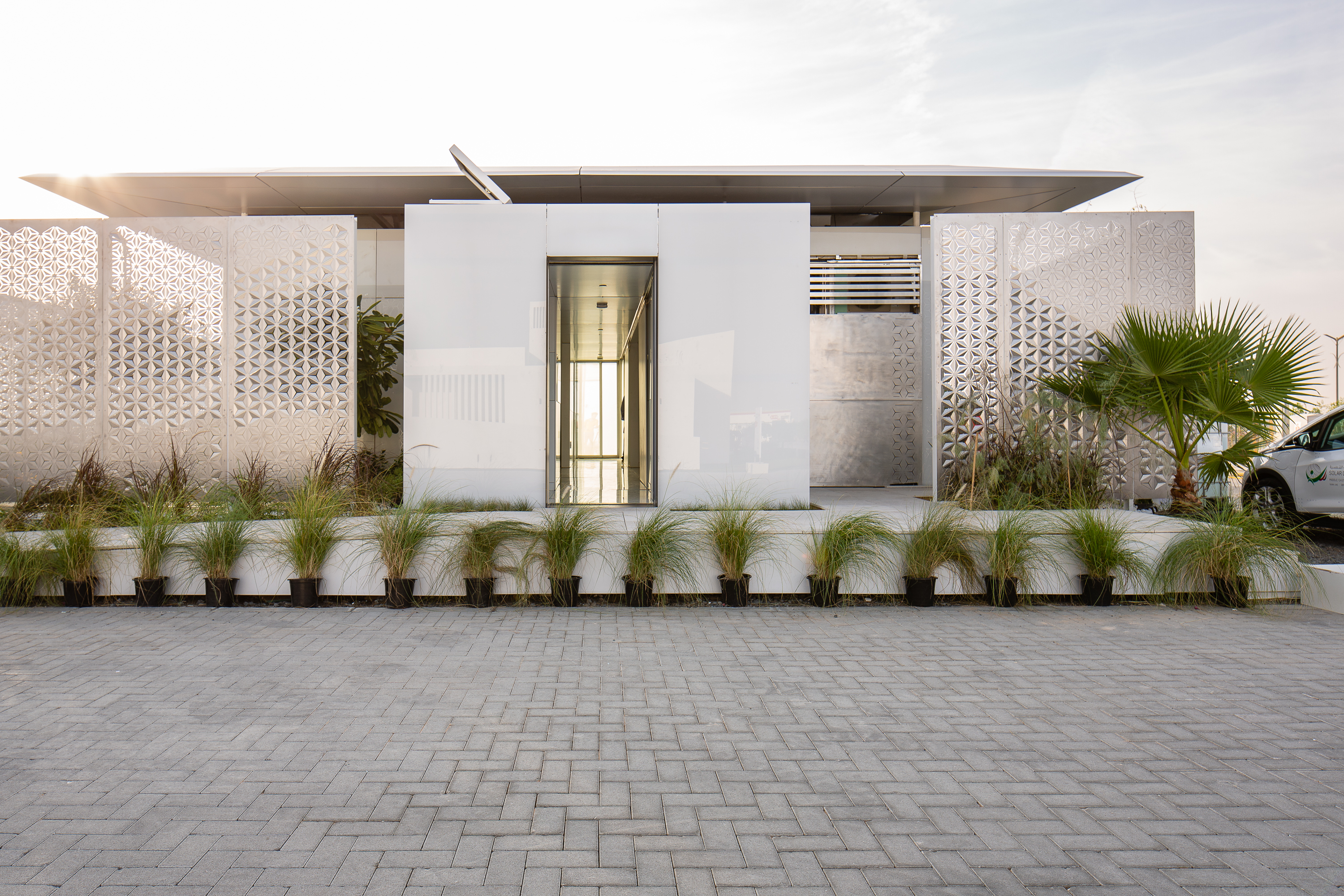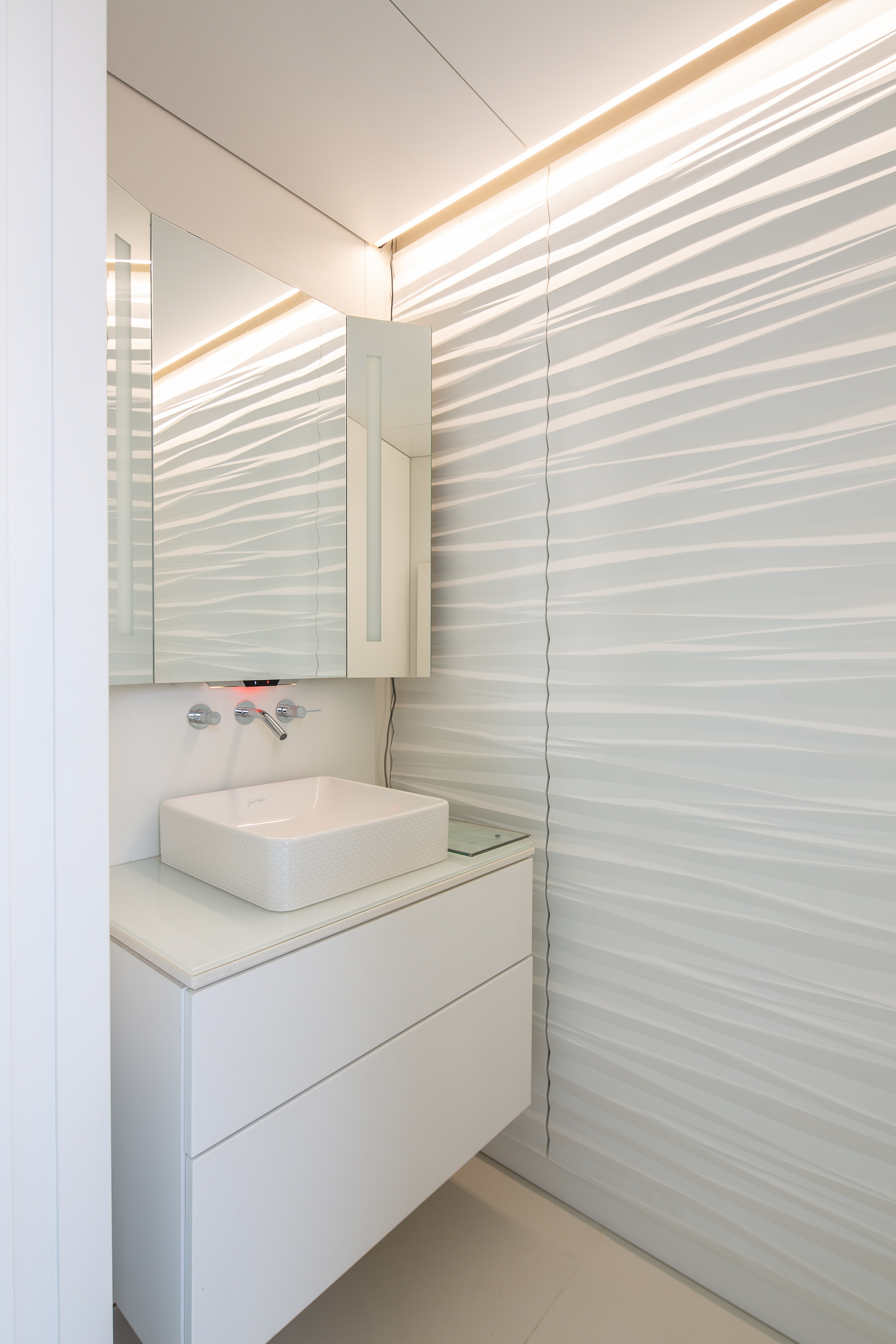 THE BEST WAY TO PREDICT THE FUTURE IS TO INVENT IT. Alan Kay