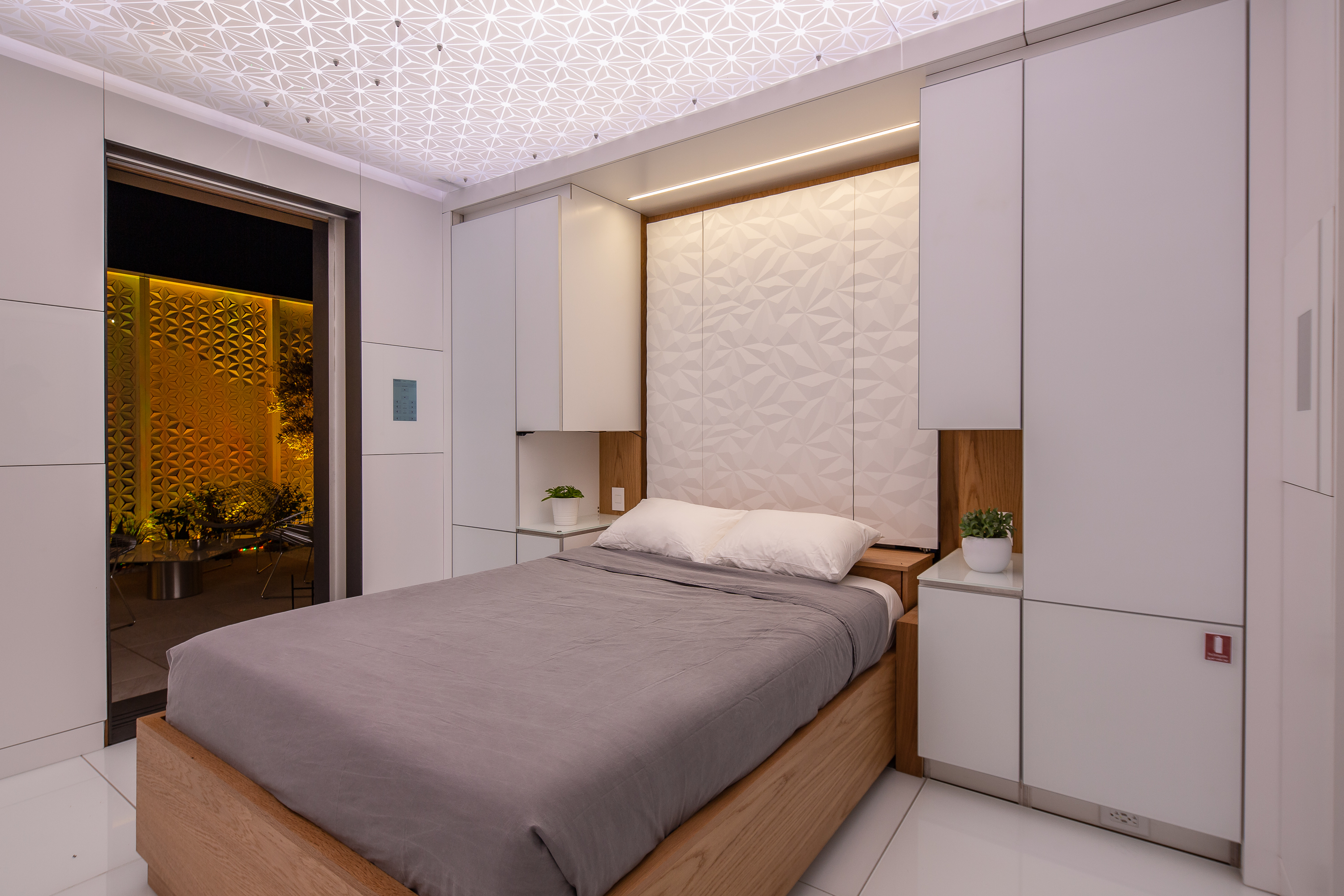 BED ROOM DETAILS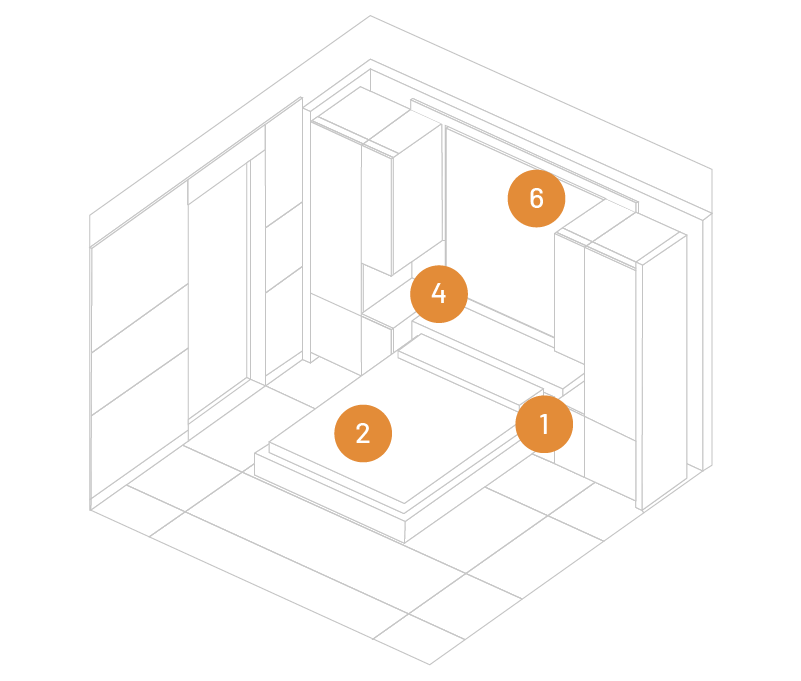 ACTUATED MURPHY BED

BED IS STORED VERTICALLY IN WALL DURING DRESSING ROOM MODE, REVEALING THE SMART MIRROR.
BED AND FRAME PIVOTS 90 DEGREES WITH LINAK ACTUATORS AND FRAME MEETS FLOOR.

SLEEP NUMBER I7 SMART BED

MONITORS QUALITY OF SLEEP AND AUTOMATICALLY ADJUSTS FIRMNESS, ELEVATION AND TEMPERATURE.
CONNECTS TO HOME INTERFACE TO AND REPORT QUALITY OF SLEEP.

CNC-MILLED DECORATIVE PANEL

INDUSTRIALIZED PROCESSES ARE USED TO MAKE A DECORATIVE PANEL THAT REPLACES DRYWALL.
LIMITLESS CUSTOMIZATION
INDUCTION CHARGER

UNDERMOUNTED INDUCTION CHARGERS UNDER GLASS.

TUNABLE LIGHTING

CHANGE LIGHTING TO FIT MOOD.
DECREASED ENERGY CONSUMPTION.

SMART MIRROR

FULL-BODY MIRROR CONTAINS TV INSET INTO GLASS.
TOUCH-SCREEN FILM ON MIRROR ALLOWS AN INTERFACE FOR CLOTHES MANAGEMENT AND SELECTION.
ABOUT THE BED ROOM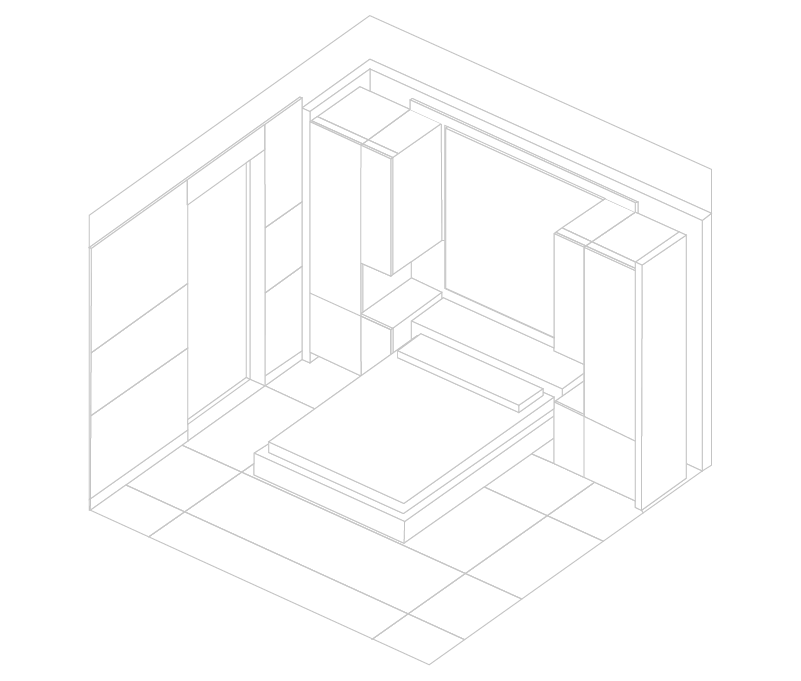 The bedroom incorporates a mechanically stow-able Murphy style bed which, when stowed, converts to a smart mirror with an autonomous RFID wardrobe database connected to the closet cartridge. When the bed is deployed, the user has access to a smart bed with integrated head and foot adjustability and multiple smart technologies that track sleep patterns to help the user sleep better.
IMAGE GALLERY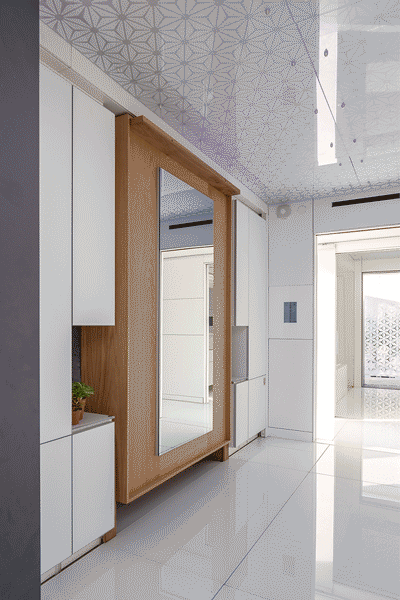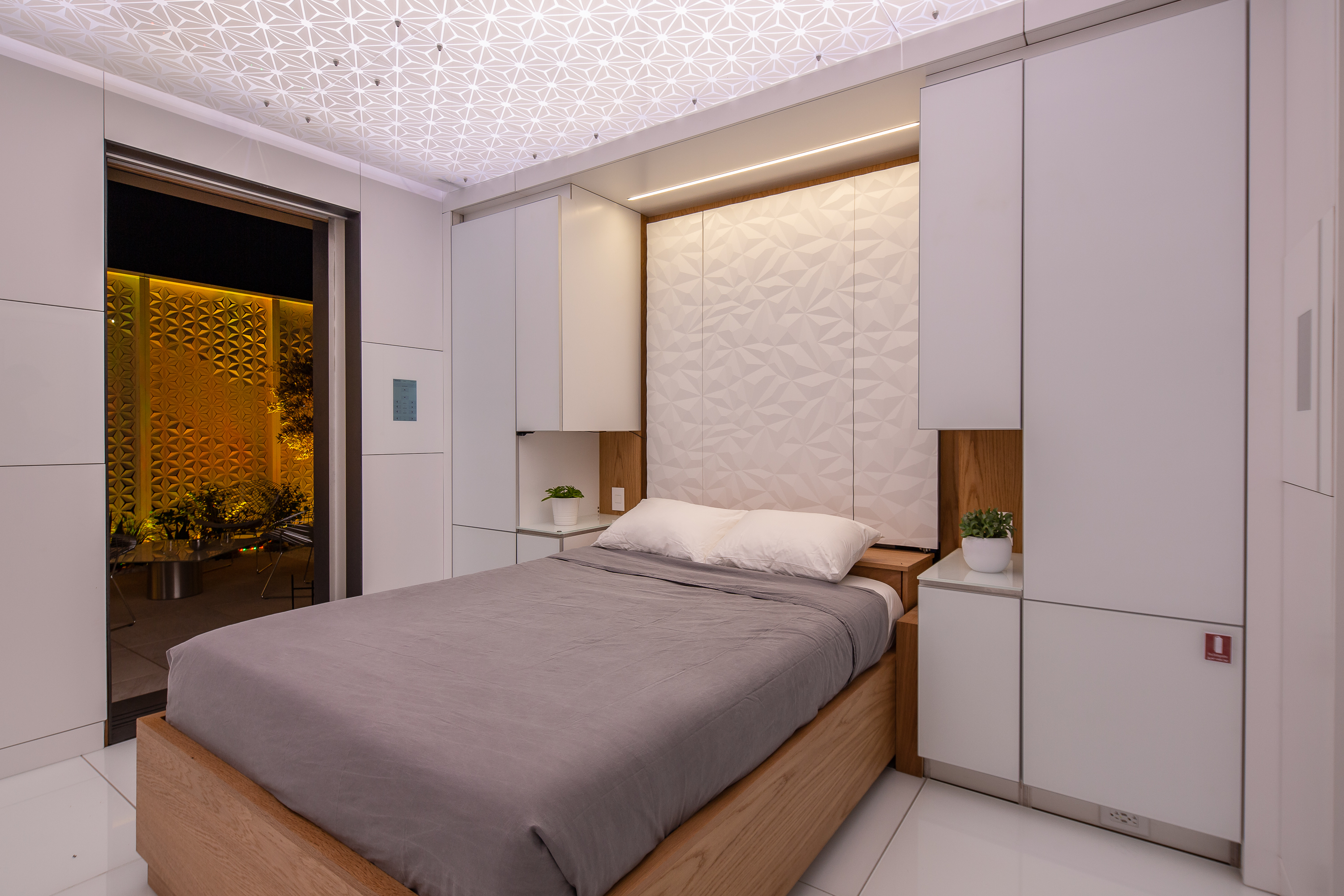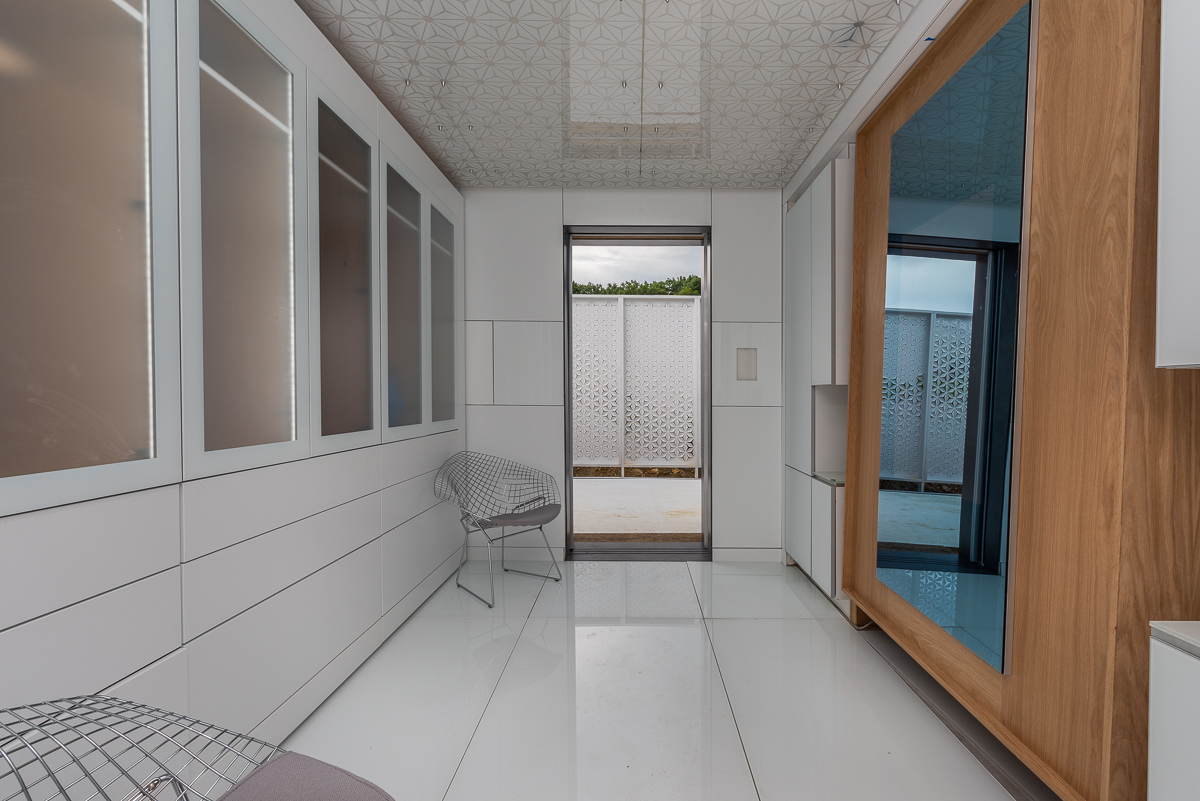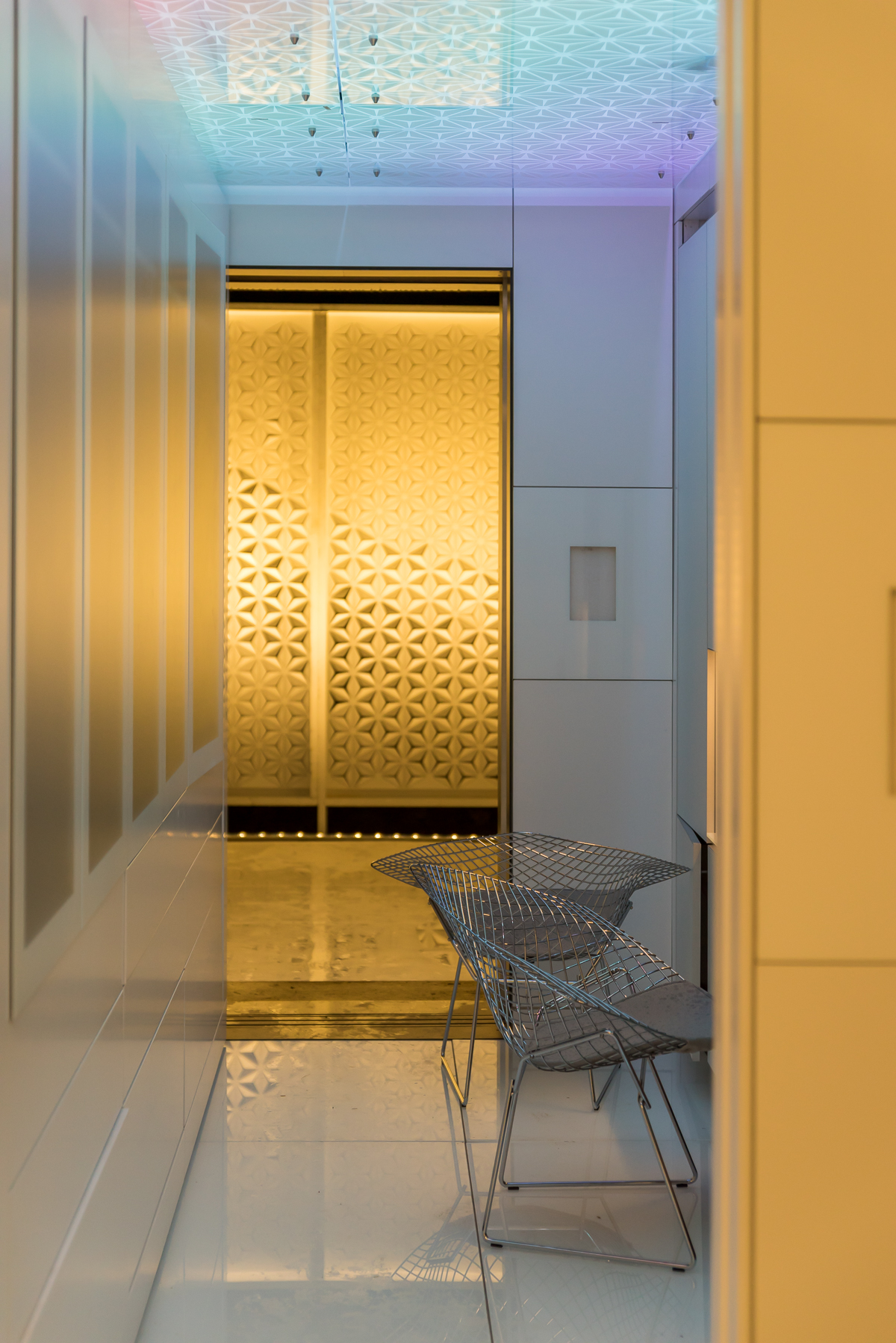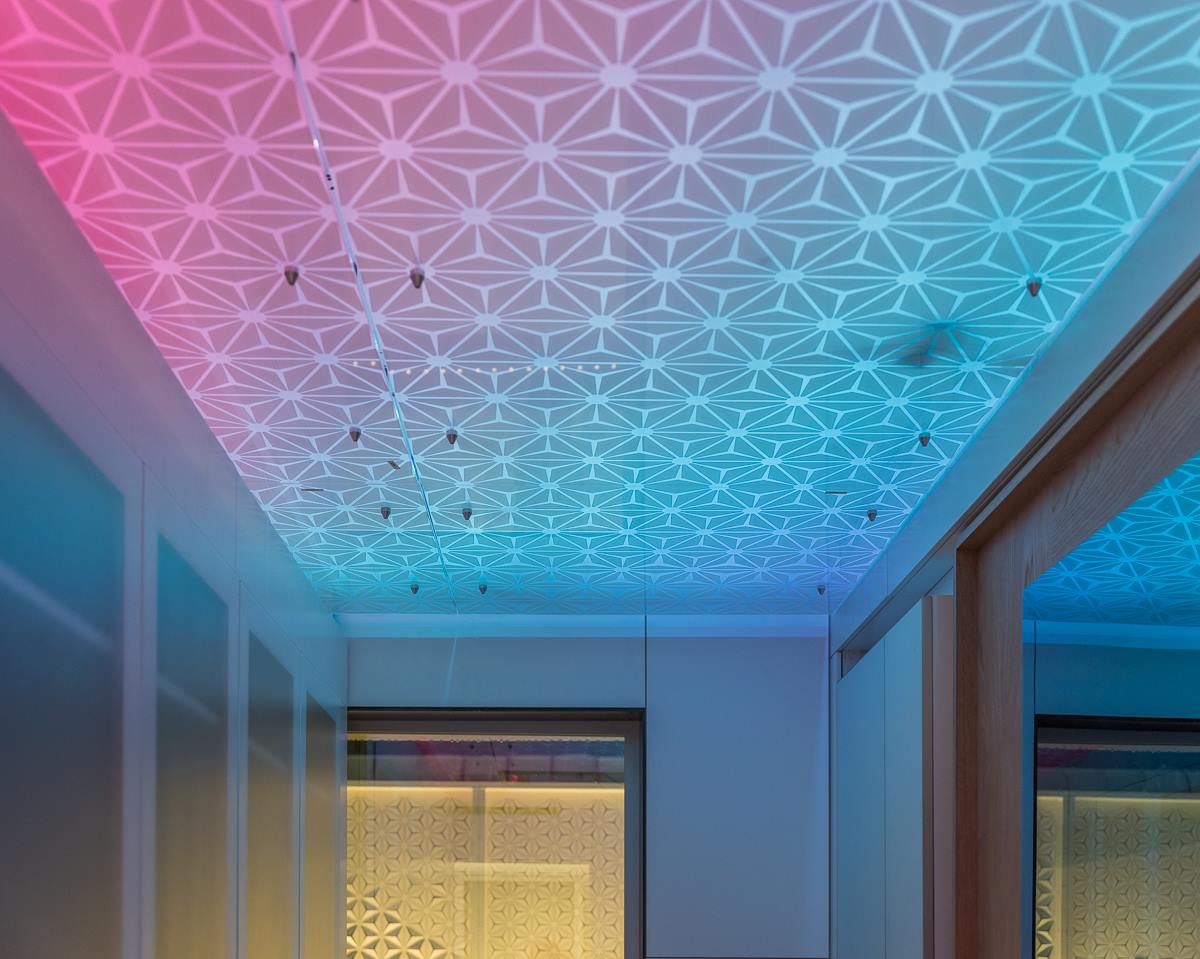 THE BEST WAY TO PREDICT THE FUTURE IS TO INVENT IT. Alan Kay