BATH ROOM DETAILS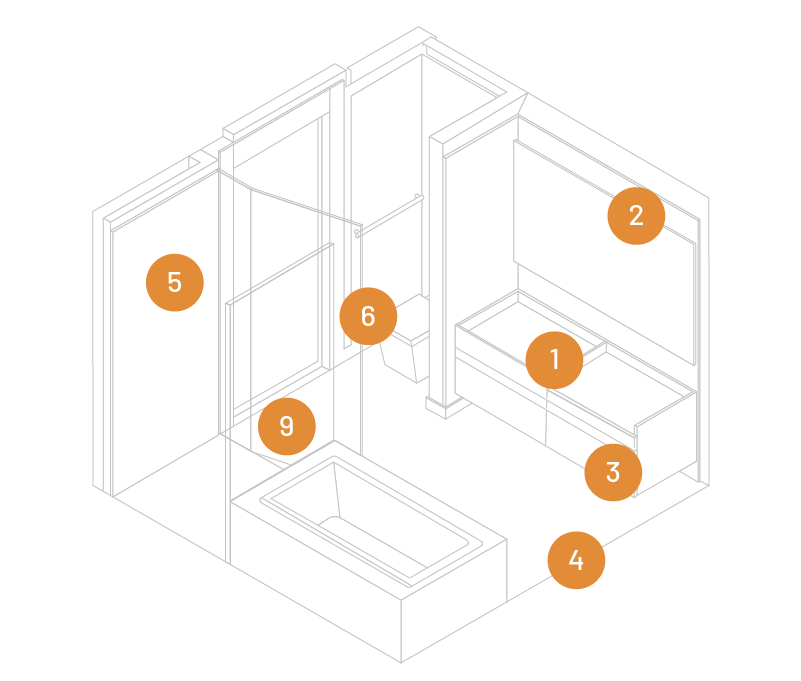 3D-PRINTED SINK

3D PRINTED SINK WITH ENAMEL OVERLAY AS ONE CONTINUOUS SURFACE
WATER AND TEMPERATURE CONTROLLED BY MOTION SENSORS. NO HAND CONTROLS.
ELIMINATES COMPLEX PLUMBING

SMART MIRROR

INTEGRATED 49" LG TV WITH TOUCHSCREEN FILM DISPLAYS TEMPERATURE, WEATHER, NEWS AND HOME INTERFACE.

UNIVERSALLY ACCESSIBLE VANITY

PUSH-TO-OPEN DRAWERS
BOTTOM LEFT DRAWER PANEL REMOVES FOR WHEELCHAIR ACCESS.
LINAK ACTUATORS RAISE AND LOWER VANITY

SLIP-FALL DETECTION

SENSOR EMBEDDED IN GLASS FLOOR CAN DETECT ACCIDENTS AND SEND ALERTS IN AN EMERGENCY.
ORBITAL SHOWER

CLOSED-LOOP SYSTEM RECYCLES WATER FROM SHOWER.
USES 90% LESS WATER AND 80% LESS ENERGY.

KOHLER NUMI TOILET

LINAK ACTUATORS RAISE AND LOWER TOILET FOR UNIVERSAL ACCESSIBILITY
MOTION-ACTIVATED AND HANDSFREE SEAT OPENER
DUAL-FLUSH SAVES WATER
HEATED SEAT, SELF-CLEANING AND BLUETOOTH FEATURES.

CNC-MILLED DECORATIVE PANEL

INDUSTRIALIZED PROCESSES ARE USED TO MAKE A DECORATIVE PANEL THAT REPLACES DRYWALL.
LIMITLESS CUSTOMIZATION

TUNABLE LIGHTING

INCREASED PRODUCTIVITY AND DECREASED ENERGY CONSUMPTION.

SHOWER DISPLAY SCREEN

PROJECTOR CONCEALED IN SHOWER TRANSFORMS GLASS INTO AN ENTERTAINMENT DISPLAY.
ABOUT THE BATHROOM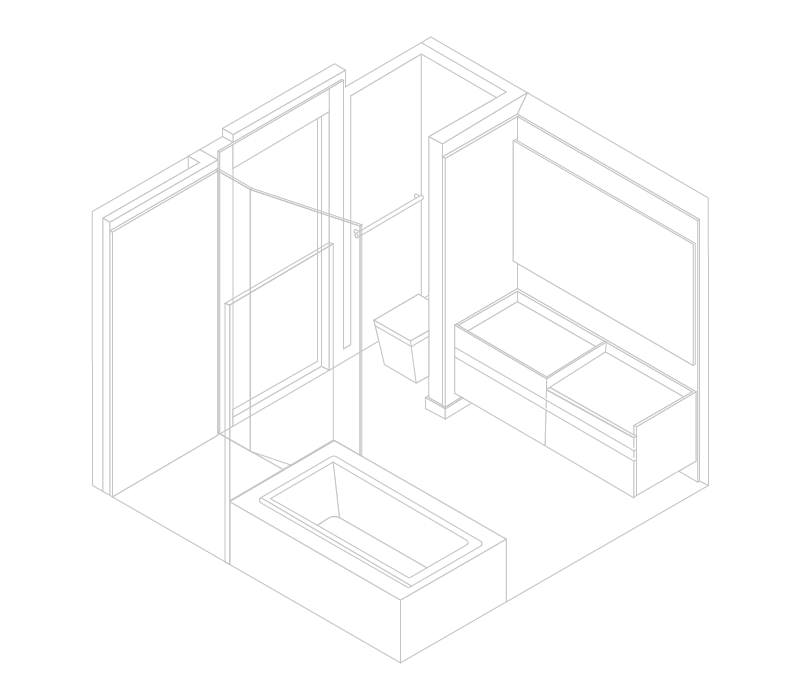 The bathroom combines two separate cartridges, one with program for bathing and showering and the other for the toilet, vanity and user interface mirror. The room is designed to accommodate any user and is focused on user comfort and experience. The touch control smart mirror allows interaction with all bathroom functions and features, the NUMI toilet and vanity are both height adjustable. A 3D-printed sink explores the capability of utilizing additive manufacturing to produce complete products. The sink allows for autonomous use by providing motion activated, location specific delivery of hot, warm and cool water. It also incorporates water supply and drainage piping and integrated sensors
IMAGE GALLERY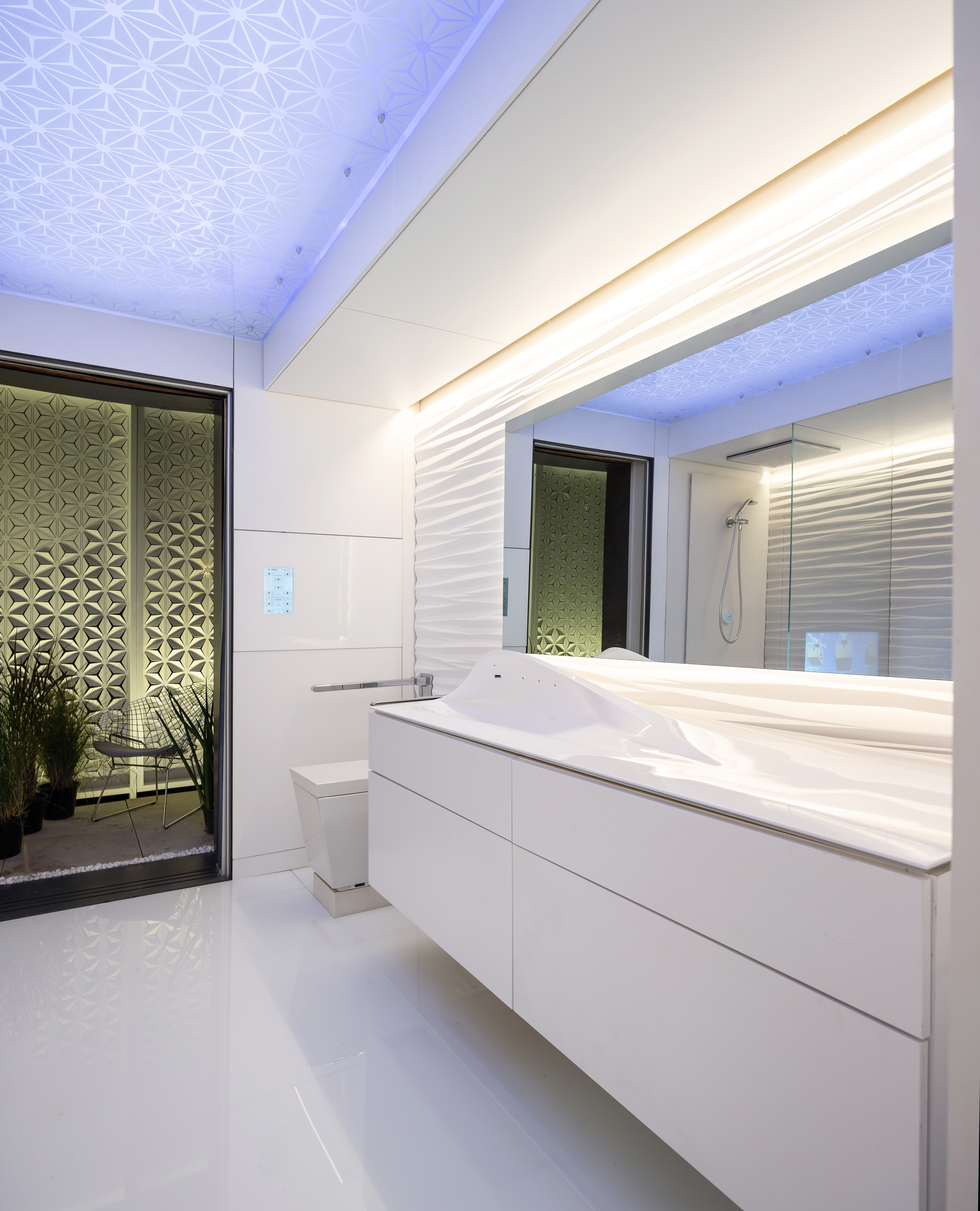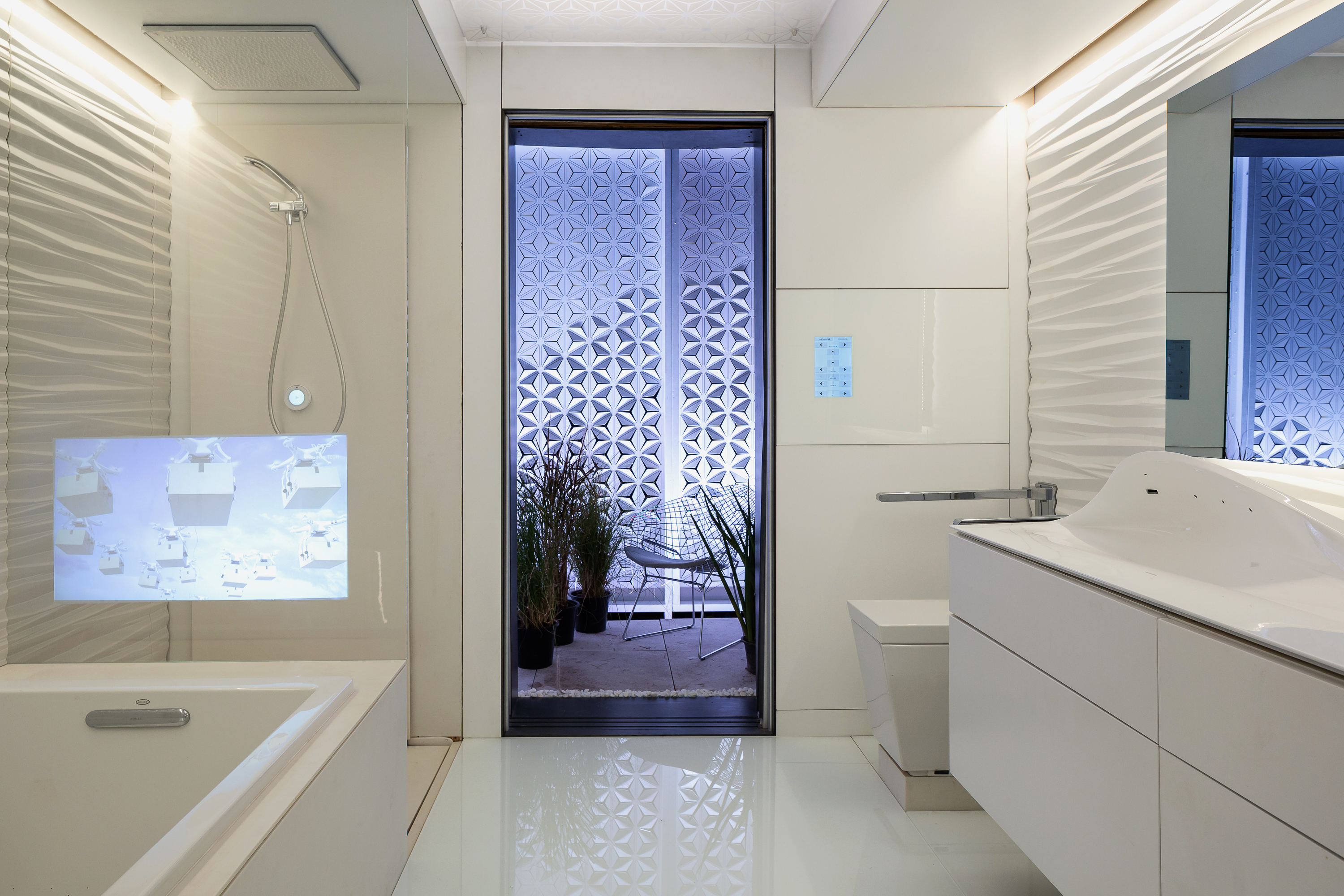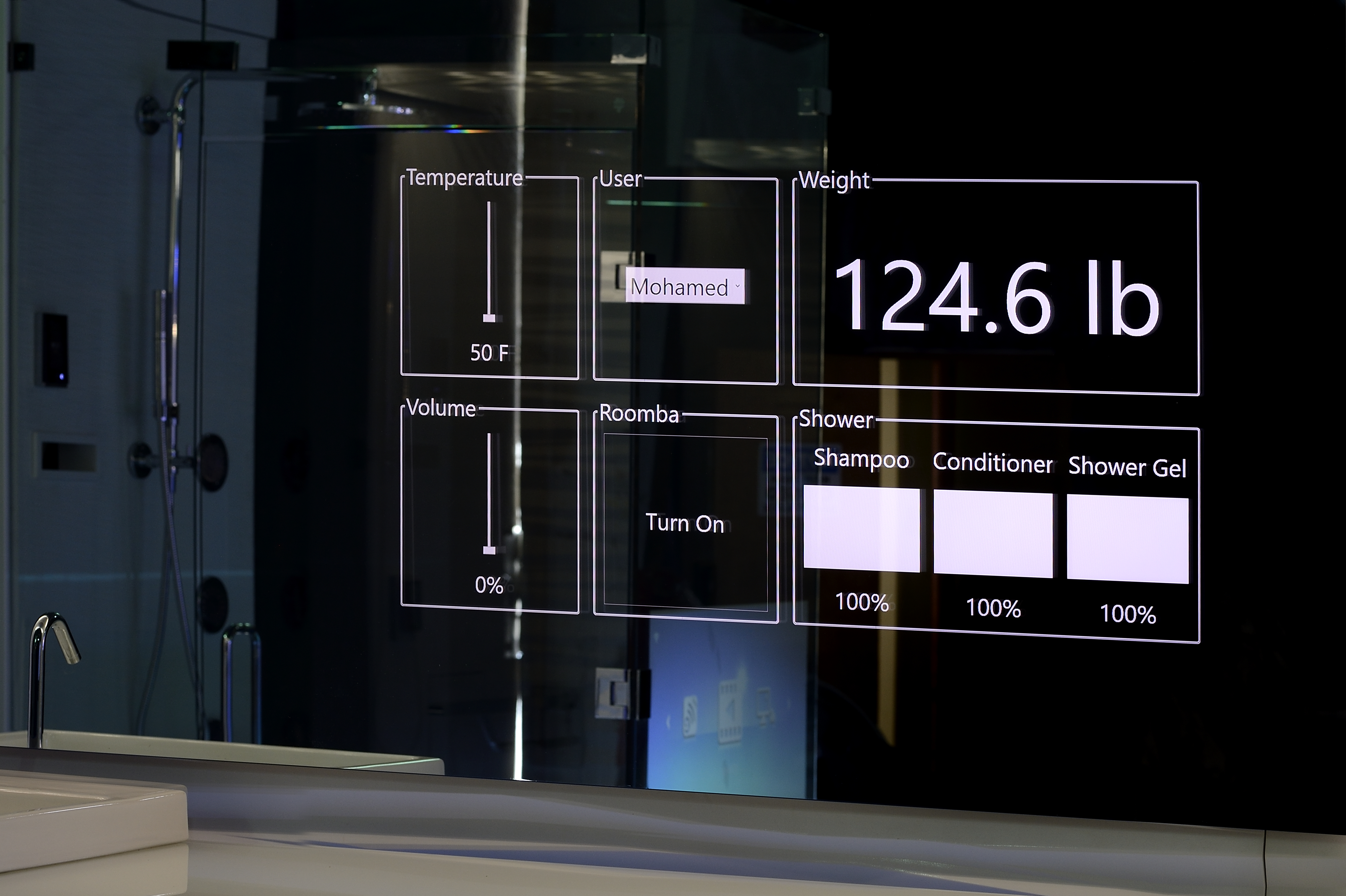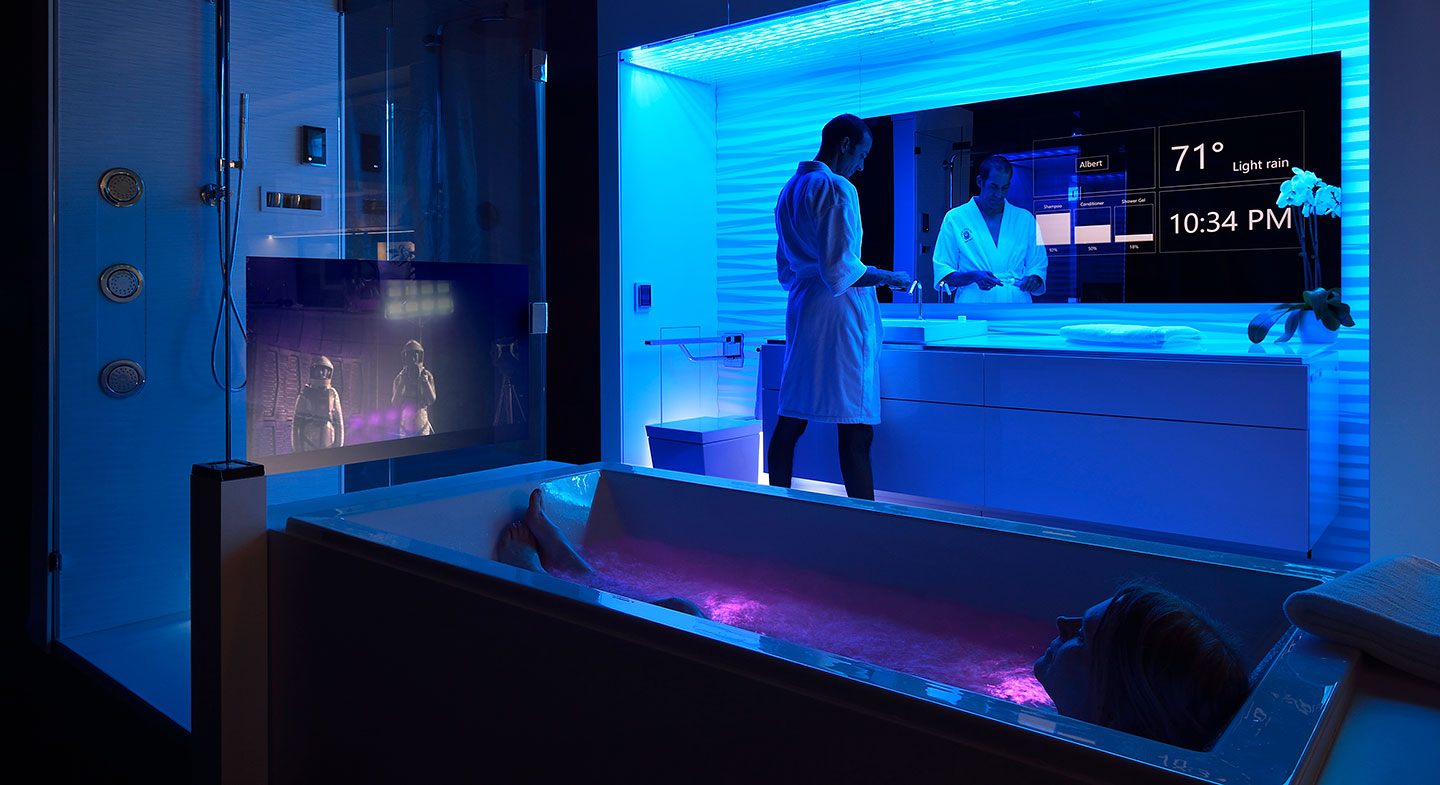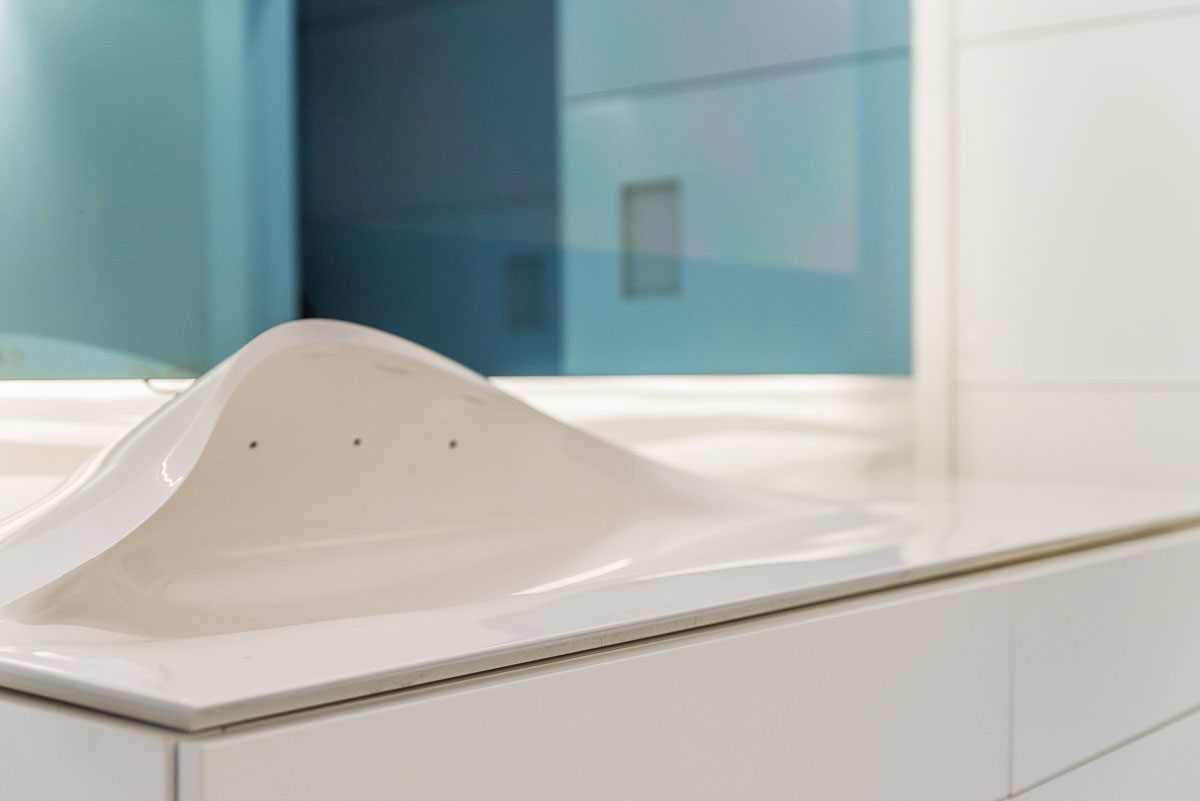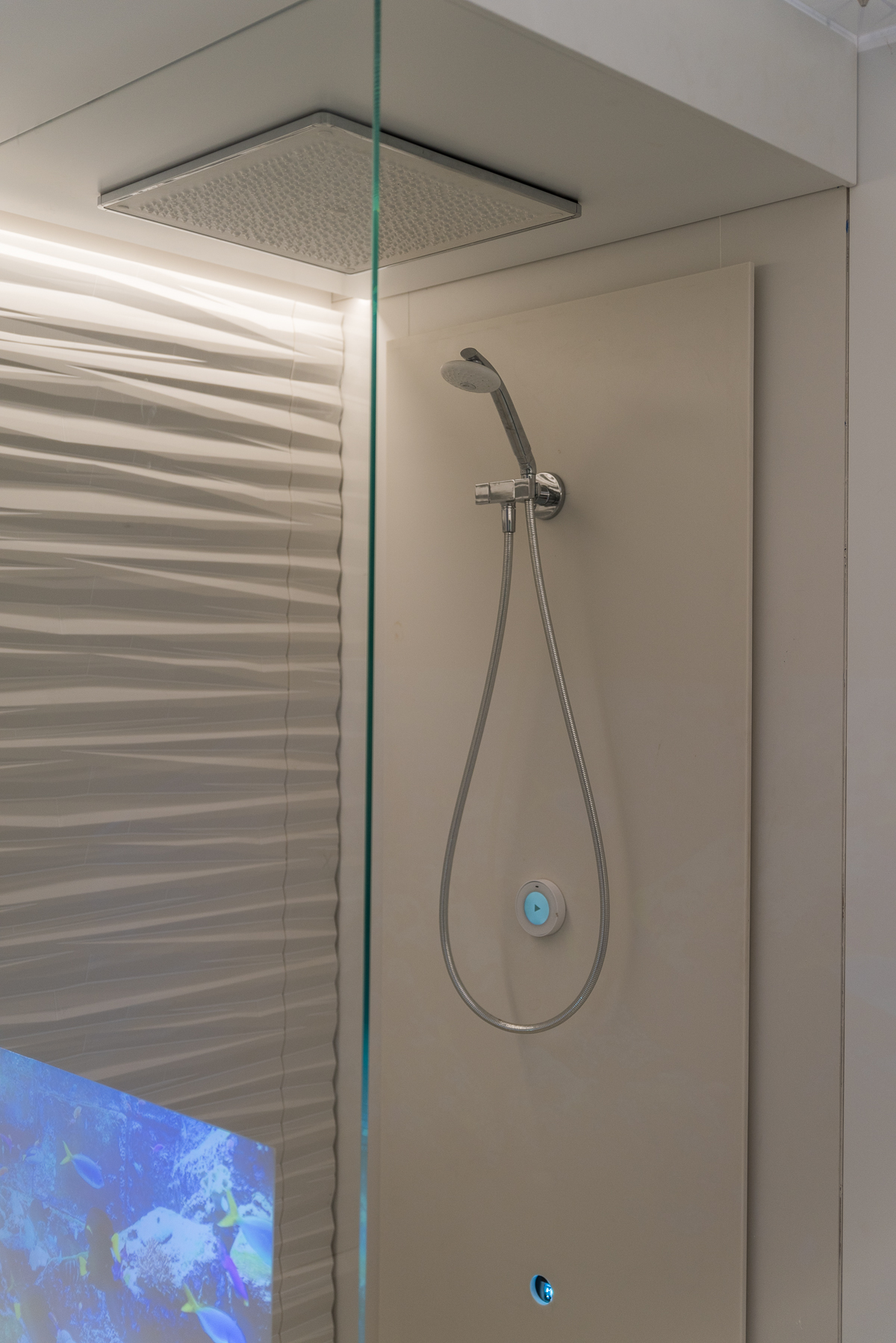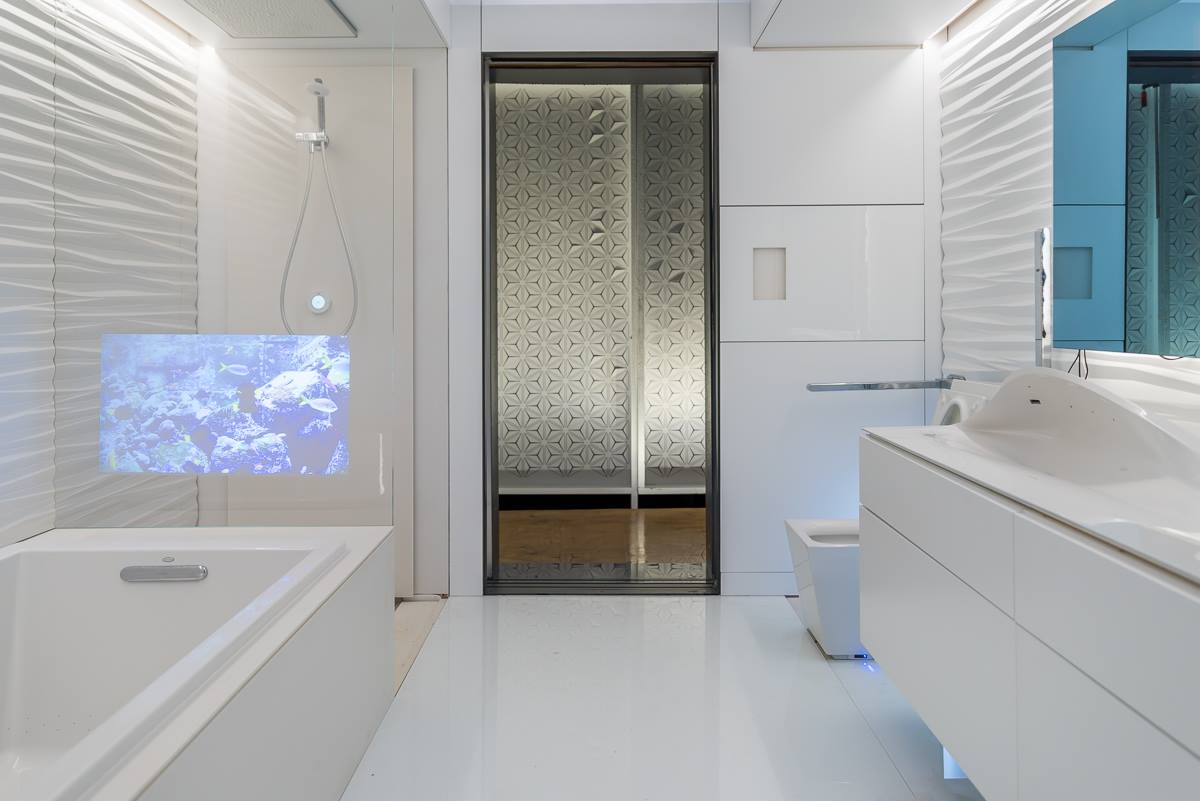 THE BEST WAY TO PREDICT THE FUTURE IS TO INVENT IT. Alan Kay